Cloud platforms for Feed & Food industries

We believe that SaaS is the future of Software industry
Since 2010, we are pioneer to provide Cloud based software tools for the Feed & Food industries. OGARIT Solutions develops a wide range of unique collaborative tools, Software as a Service formulation, rationing & optimization tools, Decision making & Expert systems, PLM Software & quality management tools, besides of Big DATA Solutions.
From Large groups to farmers through SMI (Small Medium Industries), our customers daily use our solutions to optimize their resources, business processes and increase their profitabilities.
Our competent, passionate and dedicated team keep innovating daily to provide smart solutions to all our clients and professionals in agribusiness.
W

hy choose

OGARIT Solutions?
Proudly we are the inventors of FaaS (Formulation as a Service), RaaS (Rationing as a Service) and PLM as a Service.

We are specialized and familiar with your business processes.

We implement the most appropriate software solution to suit your needs.

We are in constant technology and regulations survey to bring the latest available innovations to our customers.

We integrate proactivly and permanently all knowledge that makes your software more smart and efficient  every day.

We believe that every client and every project are unique and therefore require specific solutions.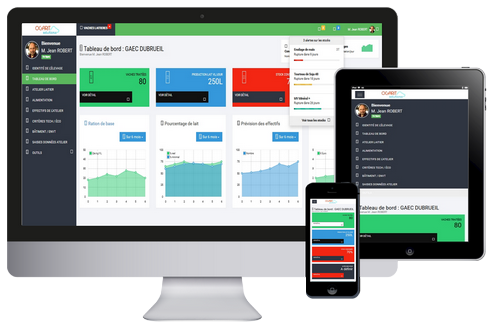 Some of our references for tailor made projects: